Get Your Pretty On is all about easy ways to feel pretty – inside and out.
Have you forgotten what pretty feels like?
I'm Alison Lumbatis, a stylist, life coach, mom of three and recovering yoga pants addict. My goal at GYPO is to provide the inspiration, tools and support to make it as easy as possible for you to feel pretty every day.
GYPO started as my accountability partner to chronicle my personal style journey out of the yoga pants mom rut. Over the past few years, it's evolved into a space for women worldwide to get style and beauty inspiration, gain confidence and live prettier lives.
My Mom Rut
I started Get Your Pretty On a few years ago after falling into my own yoga pants mom rut. After a few years of working from home, I'd lost all accountability and motivation for getting dressed and taking care of myself.  It started to negatively impact every area of my life.  To get out of my mom rut, I relied on my life coaching experience to put together my own step-by-step plan – starting with making time to feel pretty every day by putting on makeup, fixing my hair and getting dressed in real clothes.  When I picked up my daughter from school the first day of my new routine she said "Mommy, what happened to you?  You look PRETTY!"  That was the moment that I decided to make the commitment to feeling better not just for myself, but for my family too. Starting GYPO turned out to be just the kick in the yoga pants I needed to make an effort every day and stay out of my mom rut!
Since then, my goal has been to share what I've learned and make simple style and beauty available to women just like me. At GYPO you'll find lots of easy ways to feel pretty that work for your daily life too. I love helping other moms gain confidence through accessible style, simple outfit formulas and easy beauty tips that work for everyday.
Easy, Affordable Style
Great style is really about having the right pieces and knowing how to put them together. Through my virtual styling program, the GYPO Style Challenge, I provide a seasonal shopping list with those pieces and outfits for you. You don't have to be be wealthy to have your own personal stylist, my style challenges are at a price point that anyone can afford.
Redbook "Team Red" Contributor
Pretty Starts on the Inside
I'm also a certified professional life coach who specializes in helping women rediscover who they are, find their confidence and prioritize what matters.  If you're stuck in a mom rut, join me for the life-changing, rut-busting Rediscover Me 28 Day Challenge or check out my Amazon Best Seller Get Pretty, Kick Butt! – The Mom's Guide to Looking Your Best and Getting More Done.
Whether you've forgotten what pretty feels like, are ready to rediscover your style or just want looking put together to be a little easier, you're at the right place!
Interviewing Actress Julie Bowen
 My Life as a Mom and Wife
I'm incredibly blessed to be married to my best friend Craig (we met on a blind date!) and to share our family life in the north Dallas suburbs.  We have three sweet, smart and amazing kids – Devon, our college freshman pre-med major, Aubrey, our sweet 16 year-old gymnast/cheerleader, and Ava, our 10 year-old that's crazy about horses.
Thanks for stopping by. I hope you'll stick around.  After all, it's even better to feel pretty together.
Blog Submissions:  GYPO accepts blog submissions for the following topics: Easy Outfits, Trends, Hair and Beauty, Packing Lists, Healthy Living and Relationships.  If you'd like to pitch us a blog idea, submit it HERE.
Professional Bio
Alison Lumbatis is a certified professional life coach, former actress/print model, and personal stylist.  She is a contributor to Redbook Magazine and has been named one of the Top 25 Best Fashion and Beauty Moms (POPSUGAR), an Editor's Favorite (Lucky Magazine) and a Top Up and Coming Blog (Bloglovin').  Alison is the Amazon best selling author of Get Pretty, Kick Butt!  The Moms' Guide to Looking Your Best and Getting More Done.  Through her Pretty Strong program, she provides complimentary style challenges and support to women undergoing cancer treatment.  Alison also supports women entrepreneurs in developing countries through Kiva.org.
Get Your Pretty On reaches a half million visitors annually in 200 countries worldwide.  Alison inspires a global community of women to rediscover themselves and embrace what makes them feel pretty, happy and confident.
FEATURED IN:
Redbook "Team Red" Contributor
Amazon Best Selling Author "Get Pretty, Kick Butt"
POPSUGAR Top 25 Fashion and Beauty Moms (2013)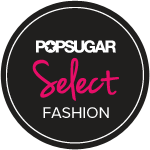 POPSUGAR Select Fashion Blogger
Lucky Magazine "Cute Outfit of the Day"

Lucky Magazine Community (Editor's Favorite & Contributor)
Bloglovin' "Top Up and Coming Fashion Blogs"

Guest – "Beauty Inside Out" Radio Show 
Daily Buzz Style (Top 9 and Featured)
Daily Buzz Moms (Top 9 and Featured)
SocialMoms.com (Style Contributor)
BlogHer (Contributor)
"For I know the plans I have for you," declares the Lord.  "Plans to prosper you and not to harm you.  Plans to give you hope and a future." – Jeremiah 29:11