Love them or hate them, floral prints are back for another go this spring.  But what is it about posy prints that makes them so polarizing?  Turns out they can create the wrong kind of nostalgia, hearkening back to the time when our grandmas wore floral frocks.
Honestly it's a trend I've had to warm up to myself.  After all, I lived through the revival of this trend in the early 90's – complete with puffy sleeves and BIG hair.
[Circa 1991]
This go-round I've learned that small doses (and regular sized sleeves) are definitely the way to go.  Here are my favorite ways to pull off the floral trend.
1.  Floral Blouse
Get the Look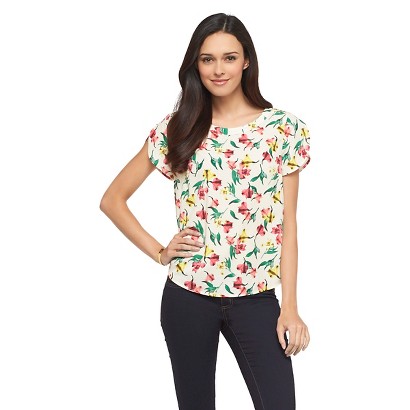 [Floral Blouse – Comes in cream or black]
2.  Floral Scarf
Get the Look
3.  Floral Shorts or Skirt
Get the Look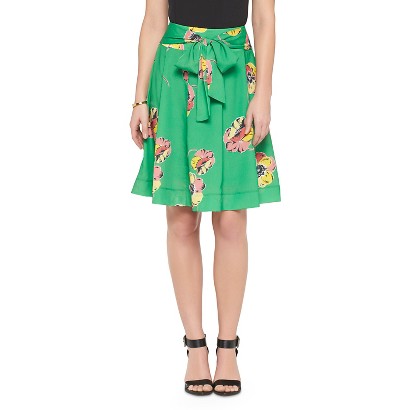 4.  Floral Footwear
It's Your Turn:  What's your favorite way to wear floral prints?  Tell us in the comments.
I FEEL PRETTY
It's the day of the week at GYPO where we celebrate what makes us feel pretty. Whether it's a new outfit, hairstyle, or makeup, the I Feel Pretty link up is about anything and everything that makes your life prettier. Even if you're not a blogger, you can still play along. Just tell us what made you feel pretty this week in the comments!
There are just a few simple rules:
1. Follow GYPO. (
Bloglovin
',
Facebook
,
Twitter
,
Instagram
or
Pinterest
)
2. Link up your pretty post.
3. Link back to my blog (using the button above or your own link).
4. Visit other pretties. That's it, now go have some fun!
Getting my pretty on with The Pleated Poppy.