Oh, Thomas Burberry, how I adore thee for designing the classic trench coat. If not for your original design created for British soldiers during WWI, the world would not have this versatile, year-round timeless masterpiece.
BUT…
I'm not quite sure that Thomas ever envisioned his creation carrying a $1,200 price tag!  Burberry does remain the queen mother of all trench coats after all, but still that's a lot of Payday Pretty dough.
For about $1,000 less, you could have this quality investment piece instead.  Sorry, Mr. Burberry.
But this is Payday Pretty after all, and I'm all about finding affordable options to make the most of your Payday Pretty weekly allowance. Therefore I'm happy to bring you this week's $50 and under trench coats.  That's better, huh?
Classic Trench
This trench is near perfection.  Have you checked out Milanoo yet?   They have some great spring styles for big and little people.  They also have an extensive selection of affordable first communion dresses, maternity dresses and formal dresses.  Cute stuff!
Plaid Trench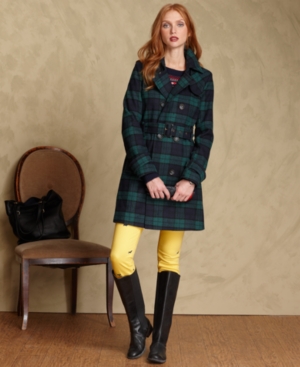 Polka Dot Trench
[Line and Dot Polka Dot Trench]
Bright Trench
[Vince Camuto Bright Pink Trench]
Floral Trench
Piped Trench
[Black with White Piping Trench]
It's Your Turn:  Which trench are you crushing on?  Tell me in the comments!
And because I'm having a Coco Chanel moment, I'll leave you with this…
How self-important do I feel?  🙂
Join in the fun!  Follow GYPO on Facebook, Twitter and Pinterest.
If you're in need of a maternity coat or clothing, check out the great options for pregnancy available at Ripe Maternity Clothing by http://bumpbabyandbeyond.com.au/
Getting my pretty on with Casual Friday, Friday's Fancies, Six Sisters Stuff, Look What I Got.