Summer style should be as effortless as possible.  Can I get an "amen"?  Effortless summer style doesn't have to mean a daily summer uniform of tank tops, shorts and flip flops.  While that's an easy outfit formula, it doesn't exactly qualify as style.  🙂
The good news is that it's entirely possible to step up your summer style game while retaining some kind of comfort and ease.  You just have to have the right pieces and know how to wear them.
Yesterday I hosted my first ever tele-seminar and style Q&A where I shared my Five Summer Essentials for Effortless Style.  It was so much fun to chat live with some of the women who I've gotten to know through the style challenges.  Thanks to those of you who brought great questions to the call!
You can listen to the full call and Q&A, along with some BONUS reveals from the Summer Style Me Pretty Challenge, just press play below to hear the entire call.
SUMMER STYLE SEMINAR RECORDING
Follow along with this list of my five must-have's for effortless summer style.
Five Summer Wardrobe Essentials for Effortless Style
1. Maxi Dress
Maxi dresses are one of my favorite summer style pieces because they're cool and comfortable and define effortless style. Just add metallic sandals and a fedora and you have an instant outfit that's perfect for anything!
2. Fedora
A fedora adds a fun touch to all of your summer outfits. Even if you're not a hat wearer, almost everyone looks good in a fedora style. Try it with a simple tank top and shorts to kick up your style a notch.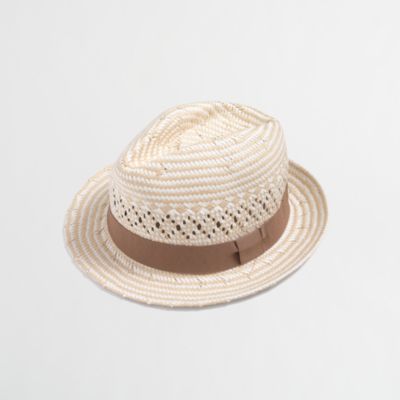 3. Metallic Sandals
Metallic sandals are my summer favorites. They go with everything and add a little interest to all of your outfits.
4. Long Necklace or Statement Earrings
Accessorizing can be tricky in the summer months. I try to keep it as unfussy as possible by adding a long necklace to my maxi dresses, t-shirts and tank tops. Or try a neutral pair of statement earrings to dress up all of your casual looks.
[Long Faceted Pendant Necklace]
5. Printed Shorts
Printed shorts are the item I've added most to my closet this season. They add interest to plain t-shirts and tank tops and look great with a pair of neutral wedges. Try mixing patterns by pairing them floral patterns, polka dots or stripes on top.
SUMMER STYLE ME PRETTY CHALLENGE
Registration for the Summer Style Me Pretty Challenge closes tomorrow at midnight!  If you'd like to get my complete summer wardrobe shopping list on Friday morning plus 21 days of summer outfits delivered to your inbox daily, sign up HERE.
Here are two sample outfits from the challenge.
Registration closes at midnight TOMORROW, sign up now HERE!
I FEEL PRETTY
It's the day of the week at GYPO where we celebrate what makes us feel pretty. Whether it's a new outfit, hairstyle, or makeup, the I Feel Pretty link up is about anything and everything that makes your life prettier. Even if you're not a blogger, you can still play along. Just tell us what made you feel pretty this week in the comments!
There are just a few simple rules:

1. Follow GYPO. (Bloglovin', Facebook, Twitter, Instagram or Pinterest)

2. Link up your pretty post.

3. Link back to my blog (using the button above or your own link).

4. Visit other pretty peeps. That's it!