Happy Wednesday pretties!  Before we get to today's Q&A post, I just want to thank you all from the bottom of my heart.  On Monday, my book went on sale and you all responded in a BIG way.  So big that you put "Get Pretty, Kick Butt" at #1 on the Parenting & Relationships best sellers list on Amazon!
Thank YOU for making my dream of becoming an Amazon best selling author come true.  I'm over the moon!
Now back to today's business.  I put out a request to GYPO Facebook followers yesterday to submit questions for a Q&A today on the blog.  First off, I LOVED your questions.  Some of them made me outright giggle, so I knew this was going to be a lot of fun.  So much fun, that I might just make this a regular monthly feature.  Without further ado, here are my A's to your Q's.
Q&A Wednesday with Alison
Q:  What was your worst style purchase/decision?  What was your best?  What's the one item you've had the longest and still wear?
A:  Worst, hmm.  Can we just count most of the 90's and early 2000's?   I didn't understand fit back then so I had a lot of ill-fitting clothes.  Mainly baggy jeans and pants that made my lower half look out of proportion.  Now, I know myself so well that if I don't love how something looks on me, I just don't buy it.
On the other hand, my biggest appearance faux pas (which my kids are more than happy to remind me of) was when I got my hair chopped off super short while wearing braces…as an adult.
Not my best look.  🙂
Moving on…
Best style purchase?  Definitely my Frye Boots in Cognac.  When the weather turns cooler, I wear them almost daily.  Totally worth the splurge on a cost per wear basis.
The item that I've had the longest and still wear is my pair of cheap leopard flats from Target.  I've had them for five years!  They're starting to wear out now but they're just so darn comfy and worn in that I can't quit them.  Really, I should just spring for the $14.99 for a new pair but I don't want to break them in all over again.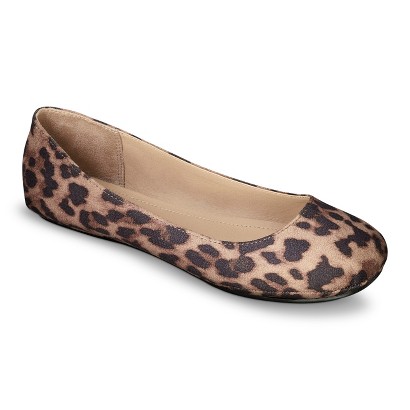 Q:  If they made a movie of your life, which actress would you want picked to portray you?
A:  Tina Fey or Sandra Bullock.  Yes, I've given this some thought. 🙂 They're both incredibly funny, smart and down to earth brunettes who aren't afraid to poke fun of themselves or look silly.  I LOVE that.
[Via]
Q:  Who is your style hero?
A:  Another easy one.  Hands down, Kate Middleton.  She has classic style nailed.  I love that she throws in some trendy elements and sometimes even wears things that I can actually afford.  What's not to love?
[Via]
Q:  Can you give us some ideas on transition pieces that we can turn into fall outfits?
A:  My all-time favorite transition piece is a boyfriend cardigan.  You can throw it on over t-shirts, button downs, tank tops and pair it up with skinny or boyfriend jeans and ballet flats or ankle boots for a cute fall look that takes the chill off without being too warm.
This outfit is totally me in the fall.
Boyfriend Cardigan + Striped Top + Scarf + Gold Watch + Boyfriend Jeans + Leopard Loafers
That's it for today's Q&A.  Thanks everyone for submitting your awesome questions.  Let's do it again next month!
I FEEL PRETTY
It's the day of the week at GYPO where we celebrate what makes us feel pretty. Whether it's a new outfit, hairstyle, or makeup, the I Feel Pretty link up is about anything and everything that makes your life prettier. Even if you're not a blogger, you can still play along. Just tell us what made you feel pretty this week in the comments!
There are just a few simple rules:
1. Follow GYPO. (
Bloglovin
',
Facebook
,
Twitter
,
Instagram
or
Pinterest
)
2. Link up your pretty post.
3. Link back to my blog (using the button above or your own link).
4. Visit other pretties. That's it, now go have some fun!


Getting my pretty on with Fashion Friday and Friday Favorites.