I was going to title this post "How to Wear a Plaid Shirt Without Looking Like a Lumberjack, the Brawny Paper Towel Guy or a 90's Grunge Rocker", but I didn't, for obvious reasons.
However, the sentiment is the same.
You can style plaid shirts without being one bit brawny or grungy.  Plaid shirts are totally on trend for fall and winter.  They're also completely wearable (and dare I say, chic?) when paired up properly.
Here are three of my favorite ways to pair up plaid shirts.
1.  Plaid Shirt + Sweater
2.  Plaid Shirt + Puffer Vest
3.  Plaid Shirt + Military Jacket
SHOPPING OPTIONS
I'm wearing this blouse in the photo above.
[Plaid Henley]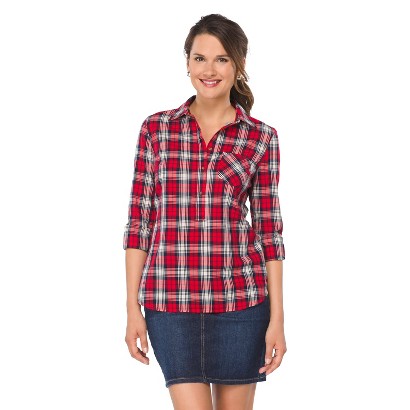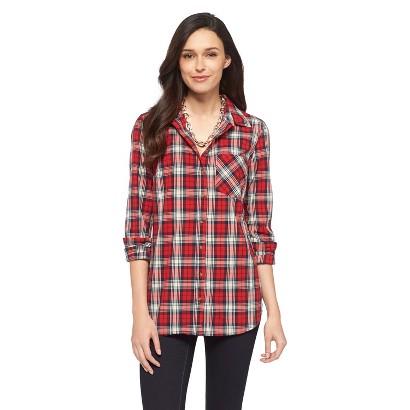 Are you looking for even more ways to style a plaid shirt?  Then you're in luck!  A plaid shirt is one of the items on the wardrobe basics shopping list for the Fall Style Me Pretty Challenge.  You'll get a shopping list of fall pieces plus 21 days of outfits created from those pieces.  Here's an example of one of them.
Regular registration closes on Thursday, October 2nd.  Sign up HERE for the best rate!
It's Your Turn:  Are you into plaid shirts or is this a trend you'll be skipping?  Tell me in the comments.