I have a love/hate relationship with my brows.  For years I hated them.  Starting at the age of 16, I over plucked them, then in my 20's moved on to over waxing them.   They were too thin, misshapen and just not very flattering.
Tip #1 – STOP the over plucking and waxing!
A few years back, some kind makeup artist on a commercial shoot convinced me to stop the madness.  She did her best to draw on my brows the way nature intended and I couldn't believe how much better they looked.  Now all I had to do was grow them back out.
Easier said than done.
Tip #2 – Take Biotin daily.
After all of those years of over plucking and over waxing, they wouldn't grow back.  On my next shoot, I asked the makeup artist what I could do about it.  She recommended taking a Biotin supplement every day…and after a few months, it worked!  My brows grew back better than ever.  My hair is thicker and fuller now too.
Tip #3 – Shape up every couple of months.
I only wax every other month now to get them shaped up and keep them full and natural.  I do my own clean up every couple of days with my tweezers and finally have eyebrows that I love.
Tip #4 – Use a great brow pencil.
Recently I found a product that made me love them even more.  For awhile now, I've heard beauty bloggers talk about how great the Your Brows But Better (YBBB) pencil is from IT Cosmetics.  I'm normally not a brow pencil user but I received this as one of the  six pieces in the Your Most Beautiful You anti-aging collection from IT Cosmetics.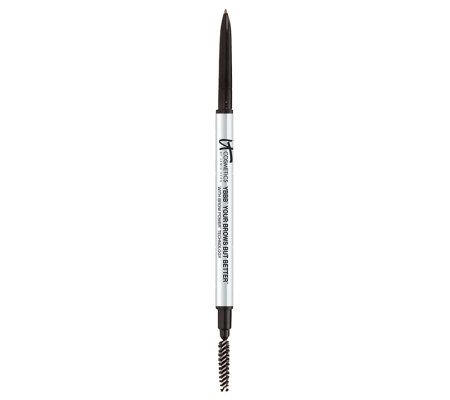 The YBBB Brow Power Skinny Pencil adheres to skin and looks like real hair.  The super fine tip allows you to draw in individual, realistic looking hairs.  It's universal color also works for all hair colors.  You just use less pressure for lighter hair and more for darker.  The built-in spooly allows for quick and easy brushing out and blending in.
I'm sold and am now a brow pencil devotee.  The ones I used in the past were too thick and harsh.  They didn't look at all natural.  This one has completely changed my perception and gives me the natural looking, perfectly shaped brows I've always wanted.
IT COSMETICS "YOUR MOST BEAUTIFUL YOU" COLLECTION
The Your Most Beautiful You collection also contains some other IT Cosmetics cult favorites including their Bye Bye Under Eye full coverage collagen treatment concealer.  A little bit of this miracle worker goes a very long way!  I was impressed at how much coverage it provided with a light, silky finish.  When applied with the Heavenly Luxe Dual Airbrush Foundation/Concealer brush, also included in the collection, it gave my face an all-over airbrushed look.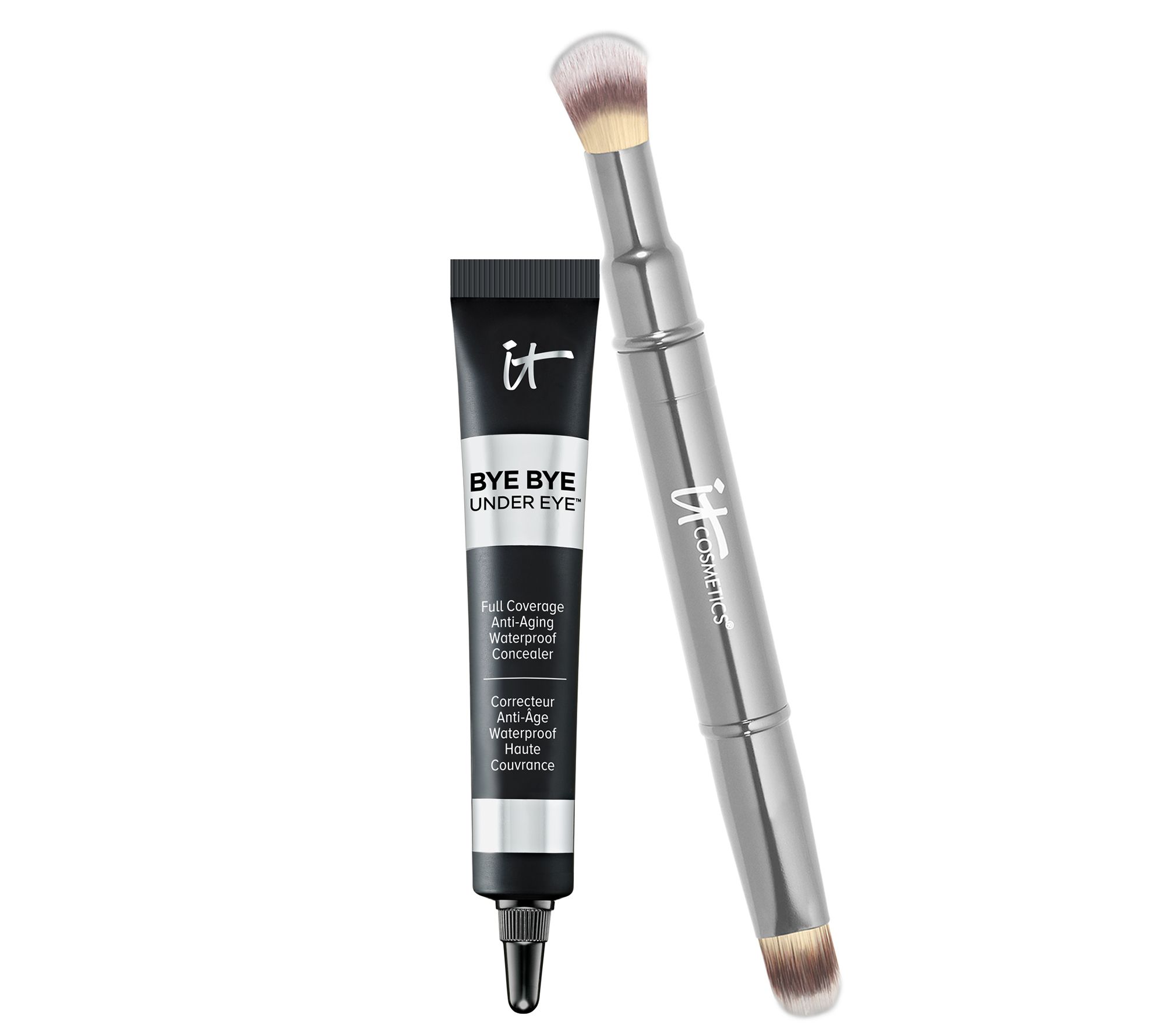 The collection also contains Hello Light Anti-Aging Creme Luminizer which gives skin a lit from within glow.  It's infused with peptides, hyaluronic acid, hydrolyzed collagen, silk and Vitamins A, C and E.  The included Heavenly Luxe Pointed Precision Complexion Brush makes application fool proof and applies just the right amount.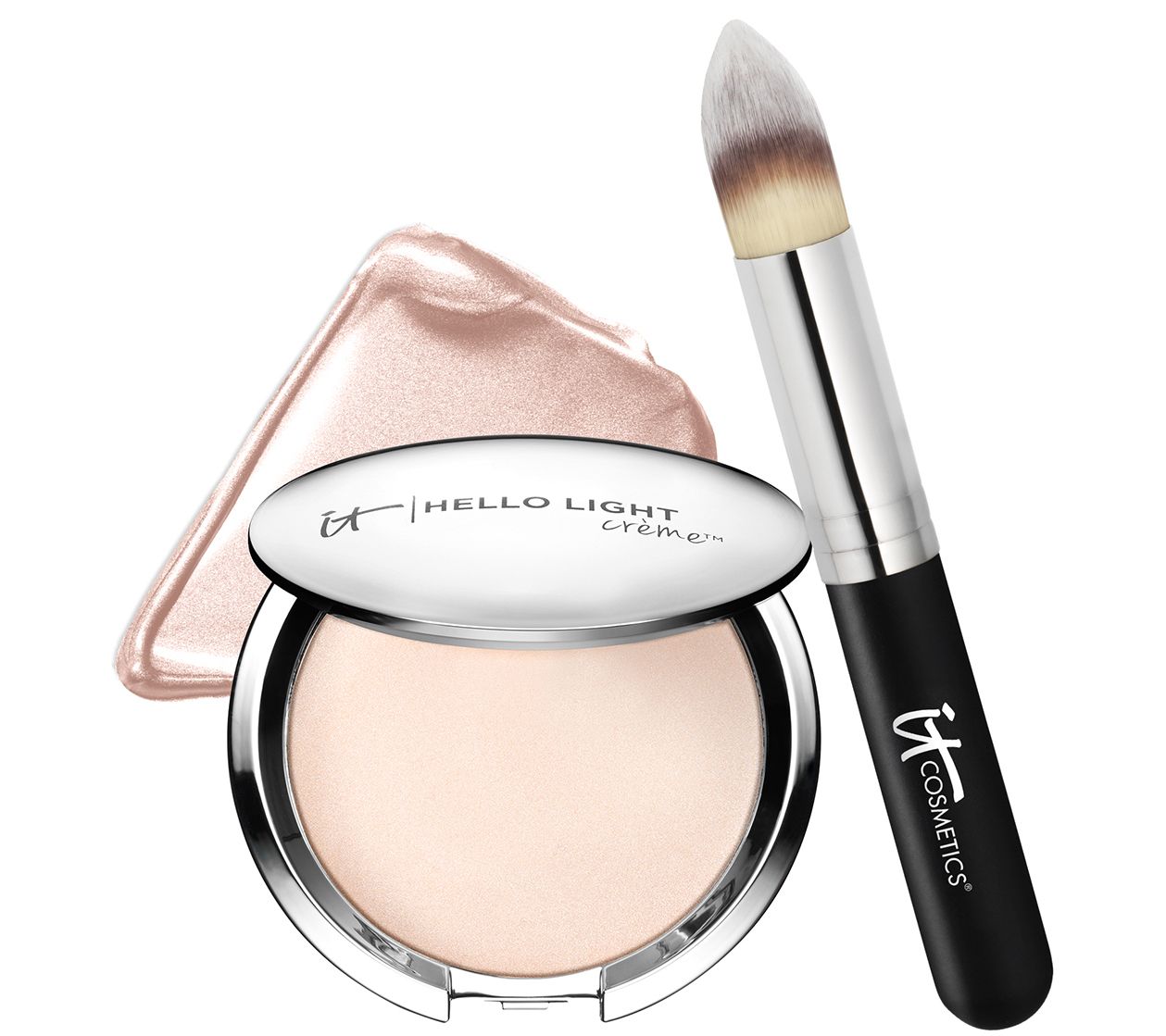 Finally the collection contains one more product that I'm super excited about – the worldwide launch of IT Cosmetics' Vitality Lip Flush Hydrating Gloss Stain.  This is lip gloss on a whole new level!  It's infused with nine ultra-rich lip butters and oils to drench lips with hydration.  It also delivers high shine and a concentrated pigment of color that looks like a gloss but feels more like a lightweight serum.  The gloss contains a stain that never dries your lips out and gives a pretty flush of color that lasts all day.  This is officially my new favorite lip gloss!
The IT Cosmetics Your Most Beautiful You Collection is available July 13th on QVC and at QVC.com.
Getting my pretty on with Monday Mingle