I have one rule for handbags…the bigger, the better.
My bag is so big, I've nicknamed her Large Marge.
Marge isn't sexy.  She's utilitarian, a workhorse of a girl filled to the brim with everything under the sun.  She holds it all – from nail files to nail polish, cotton balls to moisturizer.  Heck, I could give makeovers out of her.
I've tried going with those petite, cute little purses but they only lasted a day or two before I saddled myself up with Marge again.
 Yet there are times when Marge just isn't the best companion.  Like the other night when I was getting ready for date night with hubby. A bright clutch would've been perfect but I don't even own one.
So instead I dragged Marge along.  Ugh.
   I think it's time for some clutch shopping.  Sorry Marge, but mama needs a brand new bag and you are NOT invited along on the next date night.
These are some of the affordable and trendy spring clutches that I've got my eye on.
NEON
[Neon Studded Envelope Clutch – Target]
COLOR BLOCK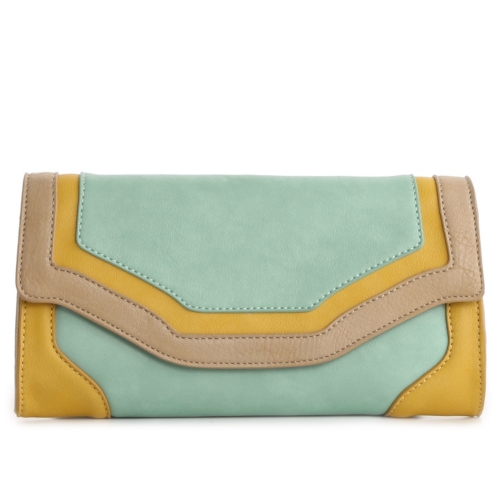 [Color Block Clutch – DSW]
ANIMAL PRINT
[Cheetah Envelope Clutch – A-Thread]
STRIPES
[Kate Landry Stripe Box Clutch – Dillard's]
TRIBAL
[Tribal Print Clutch – Jimmy Jazz]
It's Your Turn:  Are you a Large Marge or petite purse girl?  Tell me in the comments!
Click the button above to vote for me to be the new face of Wallis.  I'm one of 28 bloggers selected to compete to be the first U.S. Ambassador for this UK-based clothing brand.  But I need your votes!  You can vote every day.
THANK YOU!