Hey pretties!  It's the day of the week where it's not only recommended but required to get our shop on.  Each Friday, I encourage all of you to take a little out of the weekly budget to do something pretty for yourselves.
This week's Payday Pretty inspiration features items to update your wardrobe for summer.  Try one or all of these five trends to infuse new life into your summer stand-by's.
1.  Neon Sandals
Dip a toe into the neon trend with a fun pair of bright sandals.  Pair them up with crisp white shorts, neutrals or other bright colors.
2.  Floral Shorts
I'm going to need you to trust me on this one because I speak from experience, OK?  Last summer, I bought my first pair of floral shorts (which my hubby lovingly referred to as the "ugly curtain shorts").  Honestly I wasn't sure if I'd wear them.  By the end of summer, they were my favorite pair.  Now I'm looking to expand my collection.  Won't you join me?
3.  Striped Maxi
Every girl needs a striped maxi for summer, and you, my dear, are no exception.  They have crazy versatility and are super comfortable.  Can't beat that combo.
4.  Oversized Tote
Summer is tote season.  Pick up one of these cuties to stylishly transport your beach and pool gear.
5.  Bright Swimwear
Stand out at the beach in one of these bright hot hues.
Sales and Deals
J. Crew is having an insider's sale that ends TODAY.  Get an additional 30% off all sale styles with code SUNSHINE.
You know you want a Mother's Day "me-gift" like these cute crops.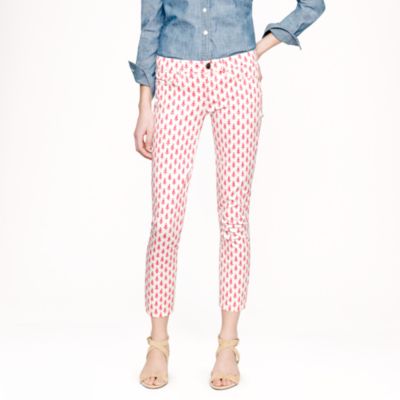 [Matchstick Jean in Seaside Coral]
Or these colorful Sperry's.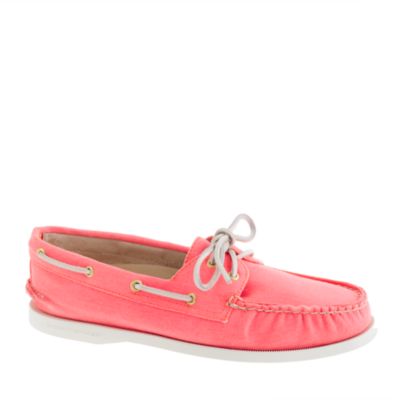 [Sperry for J. Crew in Neon Rose]
It's Your Turn:  Have you transitioned your closet over to warmer weather clothing yet?  If so, what gaps do you need to fill in your wardrobe?  Tell me in the comments.